SÉPTIMA SEMANA FEB. 27-MARZO 3
SHANIA TWAIN: ka ching
ACTIVITY:
LISTEN AND COMPLETE THE SONG AS YOU HEAR IT.
VOCABULARY ABOUT THE TOPIC.
DISCUSSION
WORK WITH THE PHOTOCOPY. pages 20-21.
PREPARATION FOR THE PRUEBAS SABER 11:
PREICFES
SEXTA SEMANA: 20-24/02- 2017
Importance of the English language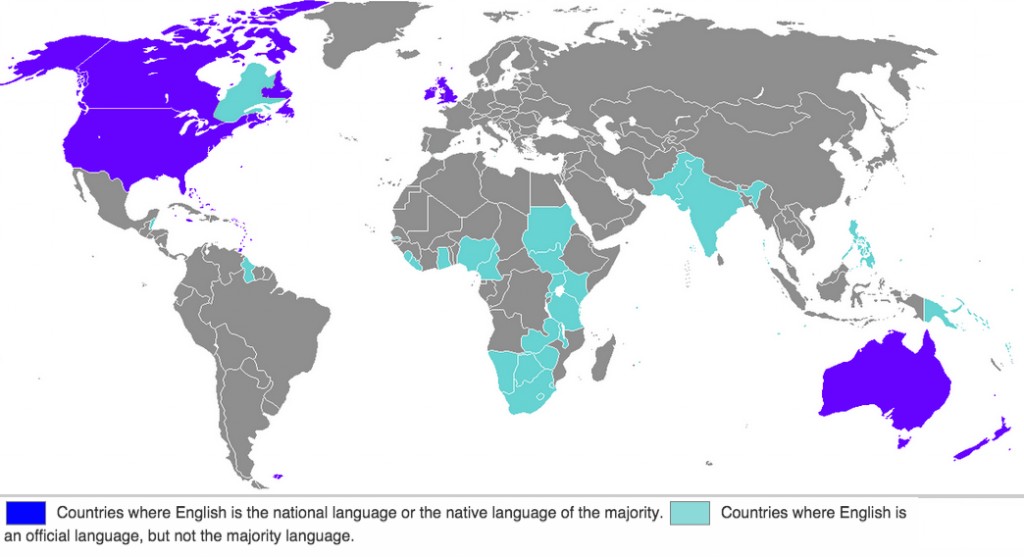 Why Learn English?
English was originally the language of England, but through the historical efforts of the
British Empire
it has become the primary or secondary language of many former British colonies such as the United States, Canada, Australia, and India. Currently, English is the primary language of not only countries actively touched by British imperialism, but also many business and cultural spheres dominated by those countries. It is the language of Hollywood and the language of international banking and business. As such, it is a useful and even necessary language to know.
Education
English is also essential to the field of education. In many countries, children are taught and encouraged to learn English as a second language. Even in countries where it is not an official language, such as the Netherlands or Sweden, we will find many syllabi in science and engineering are written in English. Because it is the dominant language in the sciences, most of the research and studies you find in any given scientific field will be written in it as well. At the university level, students in many countries study almost all their subjects in English in order to make the material more accessible to international students.
The Internet and Press
On the Internet, the majority of websites are written and created in English. Even sites in other languages often give you the option to translate the site. It's the primary language of the press: more newspapers and books are written in English than in any other language, and no matter where in the world you are, you will find some of these books and newspapers available. In fact, because it is so dominant in international communication, you will find more information regarding nearly every subject if you can speak this language.
taken from: https://owlcation.com/humanities/importanceofenglishlanguages


QUINTA SEMANA: 13-17/02- 2017
SUSTAINABLE DEVELOPMENT GOALS
CUARTA SEMANA:
06/02-10/02- 2017
SUSTAINABLE DEVELOPMENT GOALS
Governments, businesses and civil society together with the United Nations have started to mobilize efforts to achieve the Sustainable Development Agenda by 2030. Universal, inclusive and indivisible, the Agenda calls for action by all countries to improve the lives of people everywhere.
ACTIVITY: READ ALOUD THE GOALS, WRITE THEM DOWN ON YOUR NOTEBOOKS AND DISCUSS ABOUT THEM.
http://www.un.org/sustainabledevelopment/news/communications-material/
http://www.un.org/sustainabledevelopment/es/objetivos-de-desarrollo-sostenible
https://www.youtube.com/watch?v=g5YyURIm3Po
Activity: Watch the video and discuss it in class, use the superlative to write 20 sentences from the video...
Semana tres:
ACTIVITY: HALL OF FAME
1. Watch the video. https://www.youtube.com/watch?v=jukv9Q1eR2g
2. Discuss its message in class.
3. Write the words that you understand.
4. How did you like it?
homework:
prepare a video about the song: HALL OF FAME...in groups of five people. For next week.
https://www.youtube.com/watch?v=iNzMjR7dR04
Useful language PAGE 21.
Skills I have:
▪ I'm good at (noun) / (verb + -ing)
▪ I'm skilled at (noun) / (verb + -ing)
▪ I can / I'm able to (verb)
▪ I know about (noun) / how to (verb)
Skills I don't have:
▪ I'm not good at (noun) / (verb + -ing)
▪ I'm bad / terrible at ( noun) / (verb + -ing)
▪ I'm not skilled at (noun) / (verb + -ing)
▪ I can't / I'm not able to (verb)
▪ I could never do anything like (noun)(verb + -ing)
12. Write a short description of your skills and abilities.
13. Think of a career. Complete the career plan checklist below.
semana dos
Registrarse y estar pendiente porque se van a dejar tareas para realizar. Por ejemplo la primera será para el primero de febrero a las cuatro pm.
Escribir en la barra:
join.duolingo.com y en el código que te solicitan escribir:FZPVXX.
logros once PRIMER PERÍODO:
1.
Reconoce el idioma inglés como parte importante de la cultura.
2.
Aplica las categorías gramaticales del inglés en oraciones y en textos cortos.
3.
Comprende textos en inglés sobre diferentes temas.
4.
Reconoce el first and second conditional (if).